Frames of the Past is a site-specific public art installation for Union Square Park inspired by the concept of palimpsest. The goal of the project is to connect people with their urban environment and bridge the past and present with an emphasis on the transformative power of public space.
The glass panels, which have the old photos of the park printed on them, blend in with the current environment and act as a filter when bystanders look through.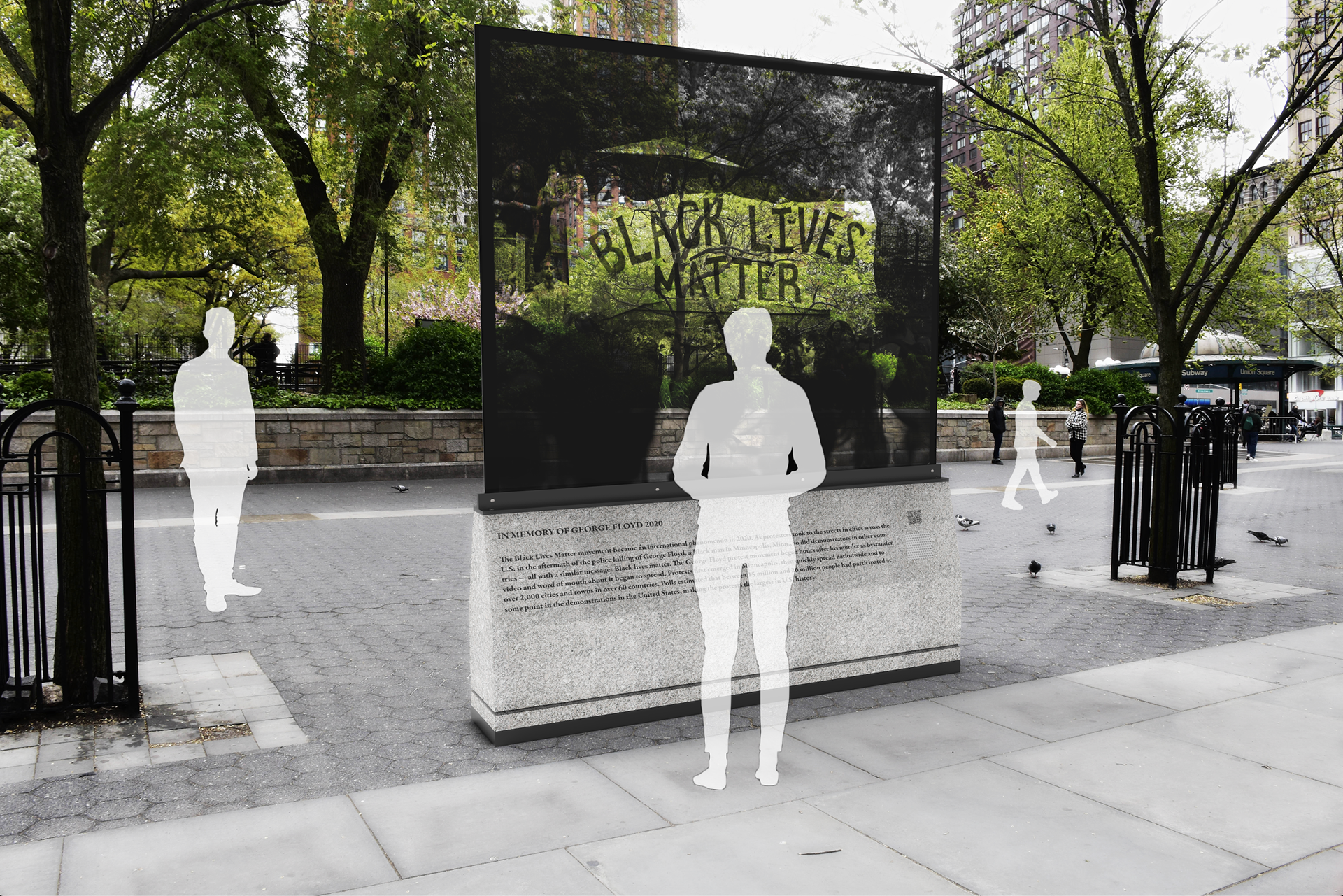 The featured images were selected carefully to put focus on events where public space was used for freedom of speech, protests and demonstrations. All of these events were breaking points for the site and created social and political changes in the society. The goal of the installation is not to comment personal views on these events but to emphasize the transformative power of them to the users.